Ingage Group

Netherlands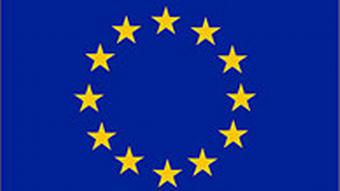 EEA Member
Ingage Group was formed in 2010 after the merger of a number of service providers that have been active in the mortgage industry for decades; since then, the company has grown tremendously.

With our various divisions, we serve the entire mortgage chain: from independent mortgage advice for homebuyers and owners, through raising funding for our own mortgage brands, to providing the service to third party lenders that is required for servicing mortgages and investors. With this we are active across the entire life cycle of mortgages and occupy a unique position in the Dutch mortgage market.

Ingage Group is headquartered in Amsterdam. Our company employs over 150 people.

Ingage Franchise
We are active in the mortgage advice market with De Hypotheekshop, Hypokeur and Huis & Hypotheek. With these (franchise) distribution brands, Ingage Franchise has a market-leading independent distribution network in the Netherlands. We have a network of 250 advisory offices and more than 600 independent financial advisors (IFAs), and are represented throughout the Netherlands. This enables us to provide Dutch households with independent, expert and reliable mortgage advice.

Ingage Servicer
Ingage Group subsidiary company Ingage Servicing offers solutions for both the German and Dutch markets for the assessment and management of multi-asset classes such as residential mortgages and consumer loans. We also have many years of experience as a special servicer, also for external parties. Fitch Ratings has rated Adaxio since 2011, currently with RPS2 for Primary Servicing, RSS2+ for Special Servicing and MS2+ for Master Servicing. Adaxio is currently the only continental European rated Master Servicer.

Investing in mortgages
Ingage Group's Investment Solutions department offers investors direct access to tailored investment solutions in the attractive Dutch mortgage and consumer loan market. We ensure that large pension funds, asset managers and insurance companies have access to invest in the attractive Dutch mortgage market.

With the launch of Merius Hypotheken in 2016, Ingage Group introduced a new plug-and-play proposition with a highly digitized mid-office underwriting platform.

We report to our investors every week on their portfolio via our Master Servicing department (Fitch Rating: MS2+) and have already invested more than 6 billion euros for investors in the Dutch housing market.
Retrofitting Loan Products